Reliable and engaging school tutors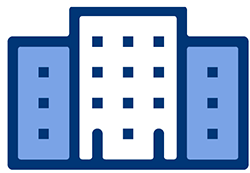 Personalised learning to support your pupils
The School Tutors Programme can support your school with help from our tutors, lessons can be booked to take place in your school or online. Simply setup a weekly schedule and our system will do the rest, we will select the best tutors to support your learning. Only tutors who pass our strict eligibility requirements can join our School Tutors Programme.
Why Schools Choose Our Programme
Set your requirements
Set your own weekly lesson schedule, this is fully flexible and easy to manage
Flexible Learning
Our tutors can teach in-person, online, or in small groups. Whichever requirement you have we can help.
Track Pupil Progress
We continuously monitor how our tutors are performing.
Trained and Vetted
We have strict criteria for our School Tutors Programme, only the very best are accepted
We have the largest collection of tutors
Join us Today
Our tutors undergo a full training and vetting process before being accepted on the School Tutors Programme.
Our aim is to help support and raise pupil attainment through our dedicated and experienced tutors.
Our tuition is tailored to your schools' needs through our online interactive whiteboard, our tutors can teach in groups or one-to-one.
Over 100 schools are currently using our programme to support pupil teaching and learning.