Five helpful tips for new teachers
Schools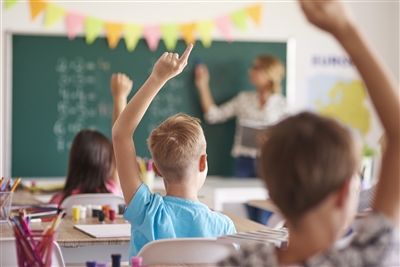 There is an abundance of literature covering different ways to study, giving advice to students who may be preparing for an exam, or writing a dissertation. There are even youtube videos detailing study time to break time ratios, promising to maximise information retention; and there are books providing timetables for long term revision plans, ensuring students cover with equal attention each part of their syllabus before their exam.
There are fewer resources it seems to me that give advice on how to teach. Of course every primary and secondary school teacher will have undertaken a year in the classroom, working as an NQT (newly qualified teacher), during which they will observe lessons, and learn the techniques of their profession.
Teaching is not an activity that can ever be mastered of course, its a broad set of skills the practitioner will (one certainly hopes) develop and evolve throughout their working life. A student may get a perfect mark in their exam, attaining 100% thanks to their own hard work, and their teacher`s guidance, but there is no such thing as an ideal way to teach.
I was a teacher for nearly 20 years, and during good lessons I really would, though it may sound clich d, find myself learning things from my students. As I was teaching English literature, my classes often involved discussions of certain texts, and I recall feeling that, when the lessons were going best, I felt myself on the same level as my students. During these moments they weren`t looking to me specifically for guidance, I merely facilitated their own interest and exploration in the subject.
Even though I don`t think there is any way to really `teach` someone how to be a good teacher, I do have a few pieces of advice that may be helpful to anyone starting out on the pathway to this extremely rewarding profession:
1 - Be prepared.
The Boy scouts must have been onto something with their slogan, as it applies to so many different fields. I`ve certainly heard tales about teachers who managed to breeze through their lessons without any preparation, being able to improvise one or two hour classes on the spot, but I simply don`t believe this to be possible. When you are standing in front of thirty children you need to know exactly where you want to be going with your lesson. Any sign of hesitation, confusion, any indication that you are floundering, and the class will see this as an opportunity, a sign that the disciplinarian is losing their authority. A calm and well behaved class can descend into pandemonium in only a few moments.
Make sure you have your lessons plans in good order, make sure you know what part of the curriculum you are supposed to be teaching that day. These may sound like basic pieces of advice, but when you have taught maybe 3 classes that day, it can be easy to lose sight of exactly where you got to with the class you might not have taught since last week.
2 - Be Positive.
Of course you want to keep your class under control, but that doesn`t mean you have to deliver your entire lesson in a stern and commanding tone. Imparting an interest in the subject is just as important as delivering the information. If you can engage your pupils` curiosity, you will encourage them to teach themselves about the subject, to seek out details of their own accord, outside of the lesson.
3 - Be Organised.
This could certainly be the most important piece of advice. Being a teacher means being a lesson planner, and a marker, and a host of other things, that together require a lot of paper work. A few decades ago I heard that the profession would be going paperless in just a couple of years - and I still see my teacher friends today lugging around reams of files and documents! If you can`t keep all these in order they will overwhelm you - you will drown in the paperwork. From the outset you will need to develop some kind of system - perhaps you will try and do your planning and marking at certain times of the day. You will probably need to invest in some kind of organiser or planner, though I believe there are some useful apps that are helpful in this regard. Do not let the paperwork get on top of you - every day means more things to do, so you will need to be organised.
4 - Be creative.
Of course you will be bound by the curriculum, but it`s up to you how you actually want to teach the lessons. This is where your true abilities as a teacher will show. Children respond to the novel and new - they are after all at the very heart of the culture where freshness and vibrancy is paramount, be that novel slang terms, new music or fashion. If you can engage with them in an original and interesting way, teach them your subject in a way that appeals to them, then they will absorb your lessons. If you are teaching balancing equations in algebra, you could perhaps set up a working see saw on your desk, and have objects of different weights to represent the x and y values. My philosophy has always been that a child cannot fail to understand something they are interested in. If you can teach your class in a captivating way, then you will ensure your students learn.
5 - Consult with your colleagues.
Teaching can feel like a lonely profession at times. Standing in front of a whole class of students, the only adult in the room, being very aware that you have the legal role of in loco parentis as long as your lesson lasts. If you have any concerns, perhaps about a particular student`s behaviour, or about how to deliver a certain lesson, talking about it with one of your colleagues may offer a lot of help. They might teach the student themselves, and might have some tips as to dealing with them, and they may even have advice on how to construct your lesson. Besides these points, by consulting with your colleagues, you will be reminded that you are part of a larger team, and that you are all there to help one another.

Add a Comment