New T-Level courses to be taught from September
Secondary Schools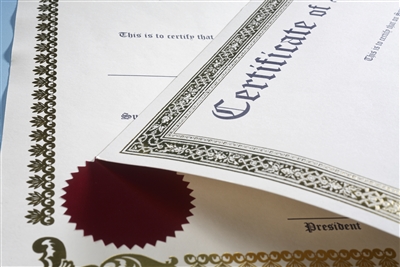 Some pupils entering key stage 5 in September 2019 will be the first to begin studying for the new T-Level qualifications. These new grades are tailored for pupils who may not want to take the overly `academic` A-Levels, and are looking for a qualification with more practical, employment based features.
These courses have been specifically designed to suit pupils have a fairly good idea as to which field of employment they want to enter, and are keen to get out into the workplace as soon as possible. The T-Levels have actually been created and developed alongside employers from a broad range of sectors, and offer real workplace skills along with relevant technical knowledge.
T-Levels will take 2 years to complete, and will be classed as the equivalent of three A-Levels. Whether this `qualification exchange rate` is upheld remains to be seen - a Level 3 NVQ was supposed to be the equivalent of an A-Level, but my understanding is that very few universities were willing to accept them as identical.
The major selling point of the T Levels is that they are guaranteed to provide `on-the-job` work experience, granting the student a lengthy industry placement, where they can acquire skills, and gain some real, on site experience of the profession. This isn`t just a few days or a week in some shop, where you can bossed about by a supervisor, and impelled to undertake menial labour (memories of my work experience linger on still) - this is at least 45 days work providing practical and technical experience in the sector corresponding to the pupils aspirations.
I have been part of interview panels for numerous companies, and can well remember sifting through CV`s, narrowing the candidates down to five or six, only to be disappointed in all the candidates we interviewed. Sometimes we would have graduates working with us on 6 week probationary contracts, and would be astounded at their lack of general professional acumen. A candidate might possess a whole host of academic accolades, but we would often discover they were substantially lacking in general workplace common sense. If these T-Levels can provide pupils with practical work experience, I can see then being an extremely attractive qualification to potential employers.
T-Levels were announced back in 2017, when the government declared it was going to effect a massive cull on the number of post-16 vocational qualifications. Since then apparently 20,000 courses have been cut back, to be replaced with the 25 new T-Levels, which are as follows:


Accountancy


Agriculture, Land Management and Production


Animal Care and Management


Building Services Engineering


Catering


Craft and Design


Cultural Heritage and Visitor Attractions


Design, Development and Control


Design, Surveying and Planning


Digital Business Services


Digital Production, Design and Development


Digital Support and Services


Education


Financial


Hair, Beauty and Aesthetics


Health


Healthcare Science


Human Resources


Legal


Maintenance, Installation and Repair


Management and Administration


Manufacturing and Process


Media, Broadcast and Production


Onsite Construction


Science


T-Levels are designed to fill the gap between the academic A-Levels, and the more hands on post-16 apprenticeship options. The new qualifications have the best of both worlds, offering technical learning, alongside work experience in relevant industry settings.
Upon completion the student will receive a grade of pass, merit, distinction or distinction*. Alongside this the student will get a separate A* - E grade for the `core` component of their course - this section being, according to the government report ; `A set of core skills identified by the T Level panels fundamental to all of the occupational specialisms covered by the T Level.` A third grade will also be given for each `occupational specialism,` and will be shown as a pass, merit or distinction.
I my opinion the new T-Level qualifications look to be very promising indeed. They allow 16 year olds to get a good head start on entering the industry of their choice, and promise to offer valuable work experience, along with practical skills that employers will (hopefully) be able to put their faith in. My one concern would be that for some students 16 years old might be too young to know what career path they wish to follow, and they may choose a T-Level that they later realise is neither relevant or useful to their career aspirations. This is always a danger of course, but the wider, broader applicability of A-Levels obviates this problem somewhat.

Add a Comment